Saliko
Adams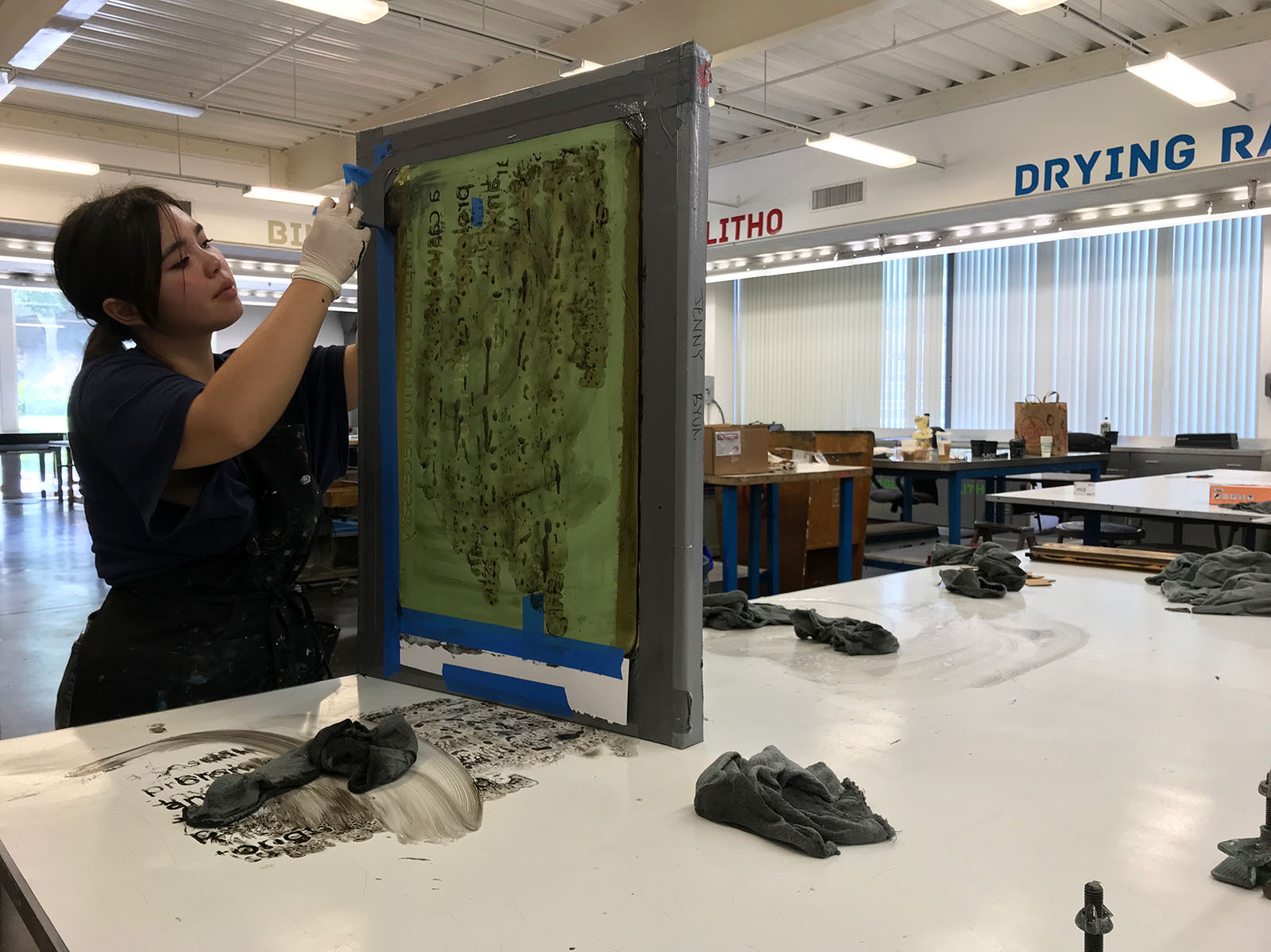 Saliko Adams is an artist and printmaker based in Los Angeles, California. She started her career in arts education working in public programs at Armory Center for the Arts in Pasadena, and at Art Center College of Design. Her personal practice focuses on incorporating traditional printmaking techniques with painting, sculpture, and video. After earning her BFA at CalArts, Saliko has worked on numerous print and design projects for prominent contemporary artists as well as arts organizations like Frieze and East of Borneo. Saliko also maintains a multi-media studio practice outside printmaking, with her most recent project "P.P.E." exhibited at Coaxial Arts Foundation. Currently, her work focuses on the ever-changing culture of sex, love and relationships in the context of a global pandemic.
I Love You Kate Bush
1-color letterpress print
4"x6"
Edition of 60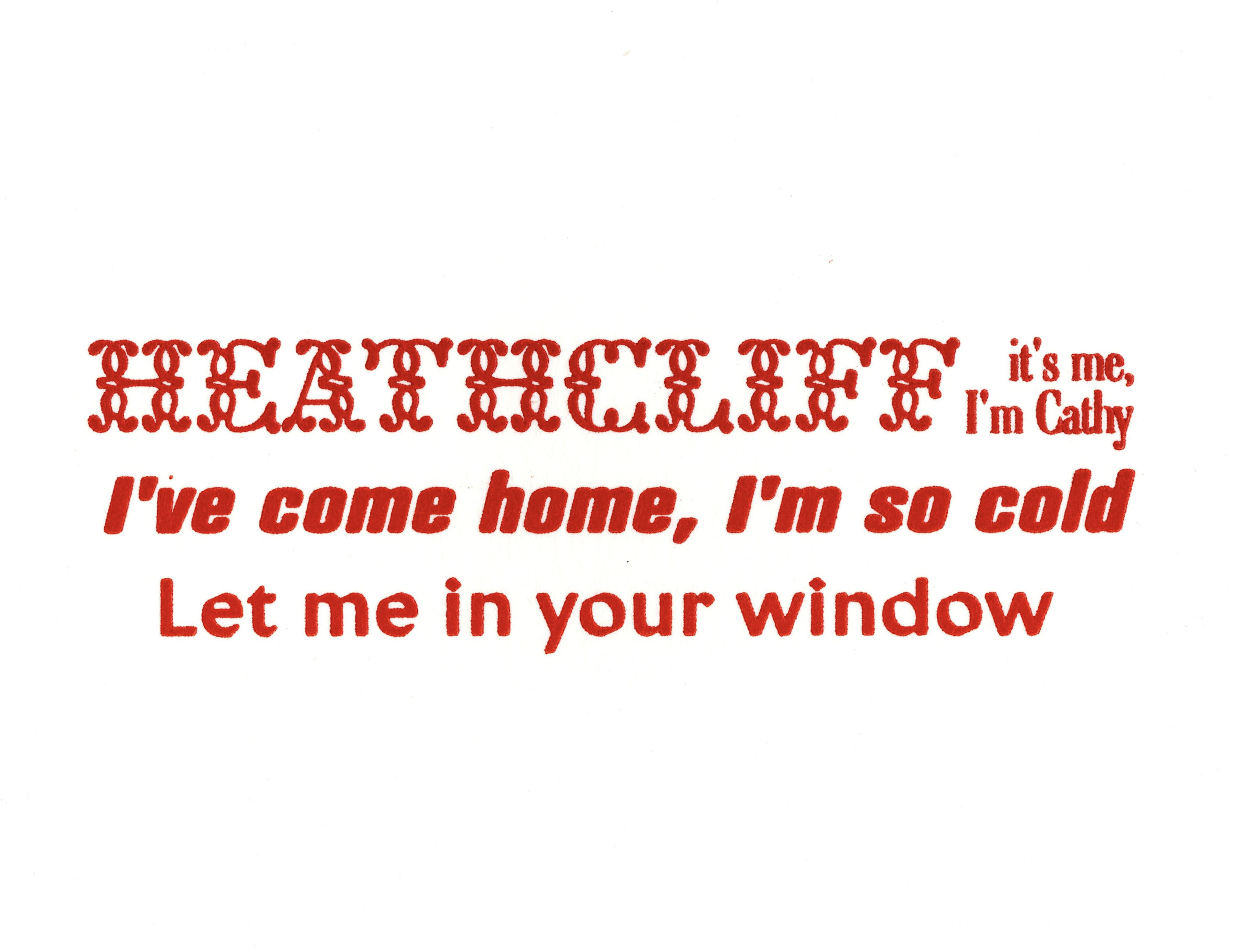 2022
It Looks Like Cranberry Juice
6 color screen print
11"x17"
Edition of 25
2022
Kewpie Bandanas
Hand dyed and screen printed color bandanas
14"x14"
Edition of 14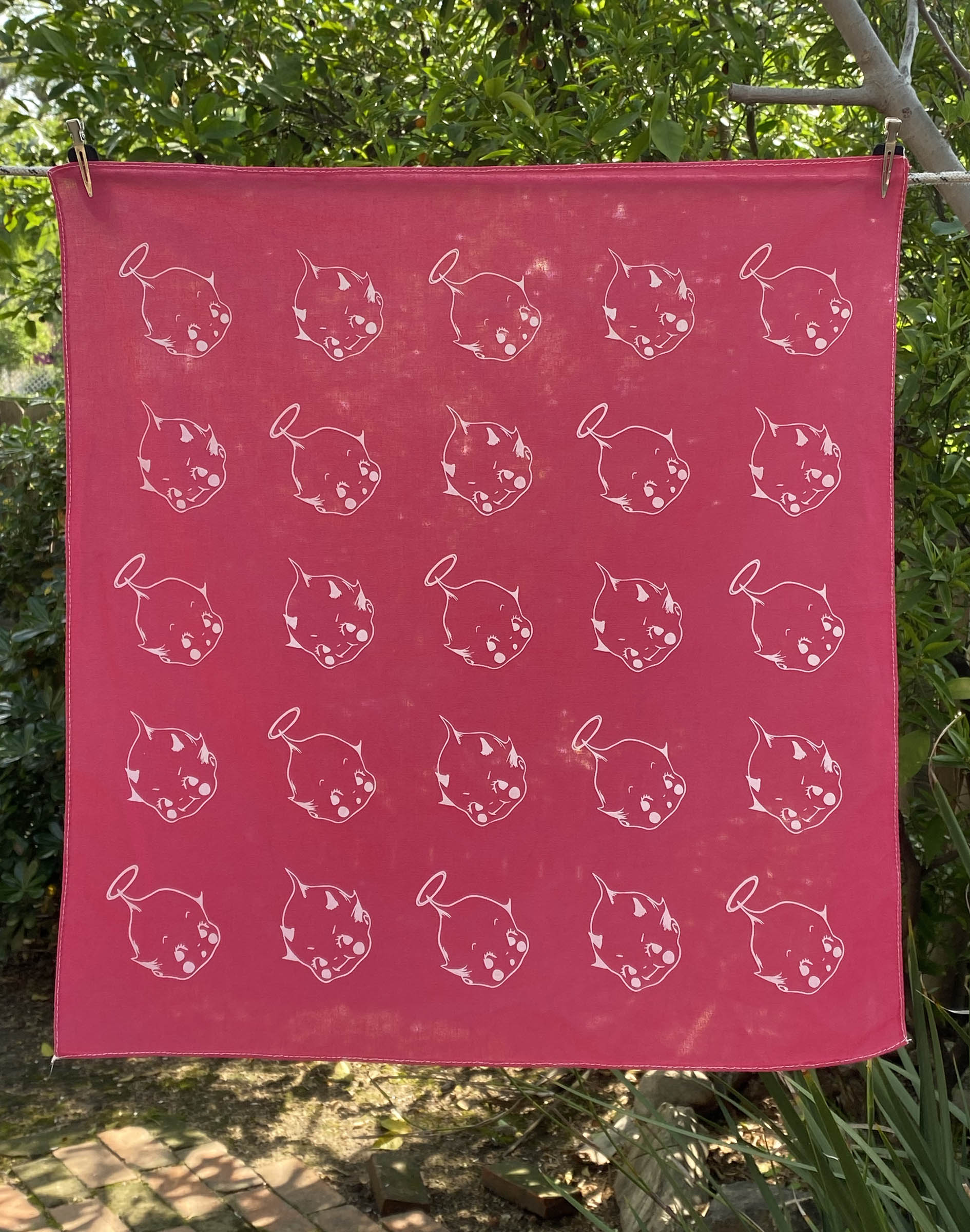 2022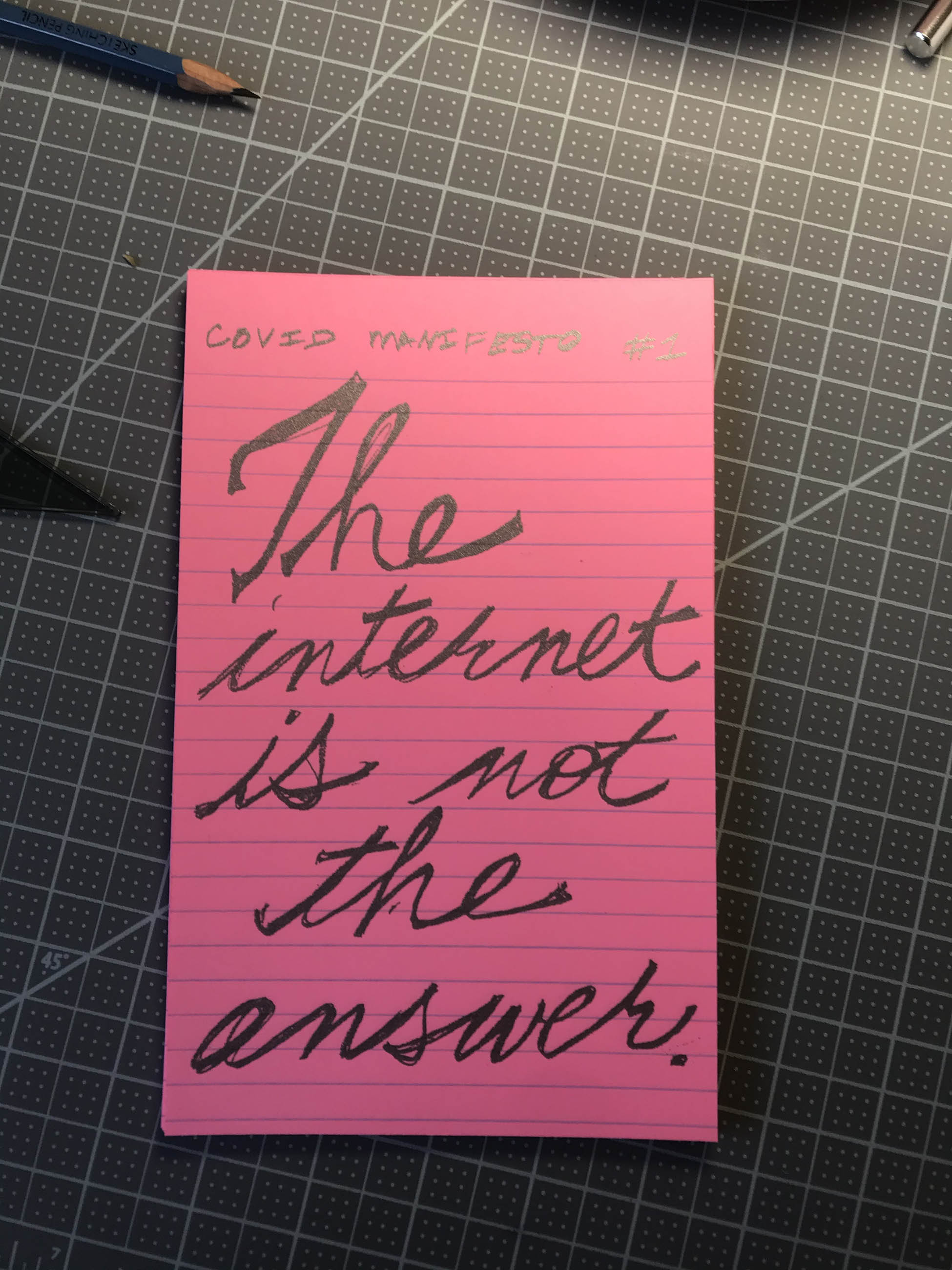 2020
Prints for East of Borneo
2 color blend print on canvas totes
For sale at East of Borneo
Edition of 150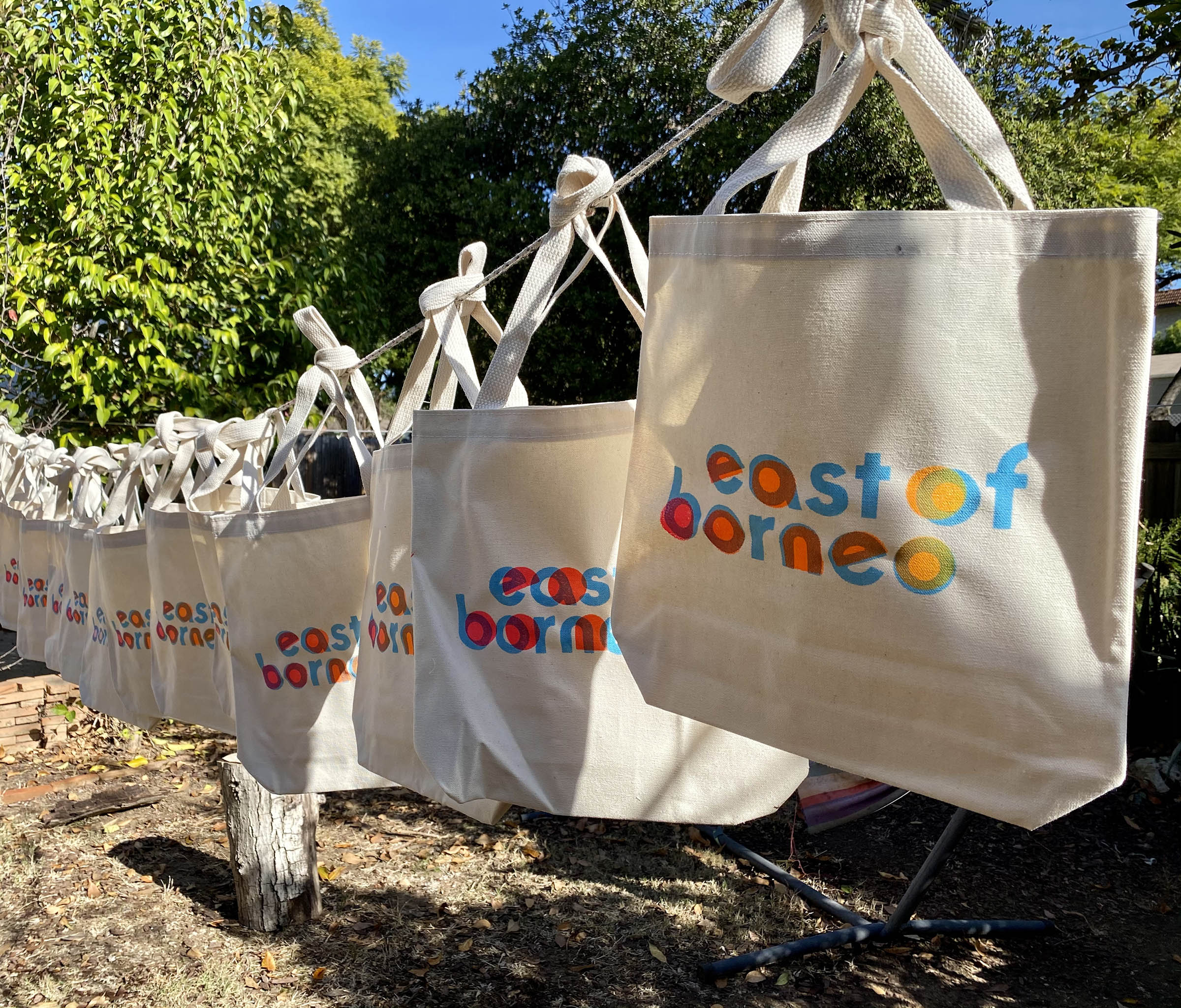 2020
Laying Down in the Nasturtium Field
2 color relief print on pink paper
4"x6"
Edition of 15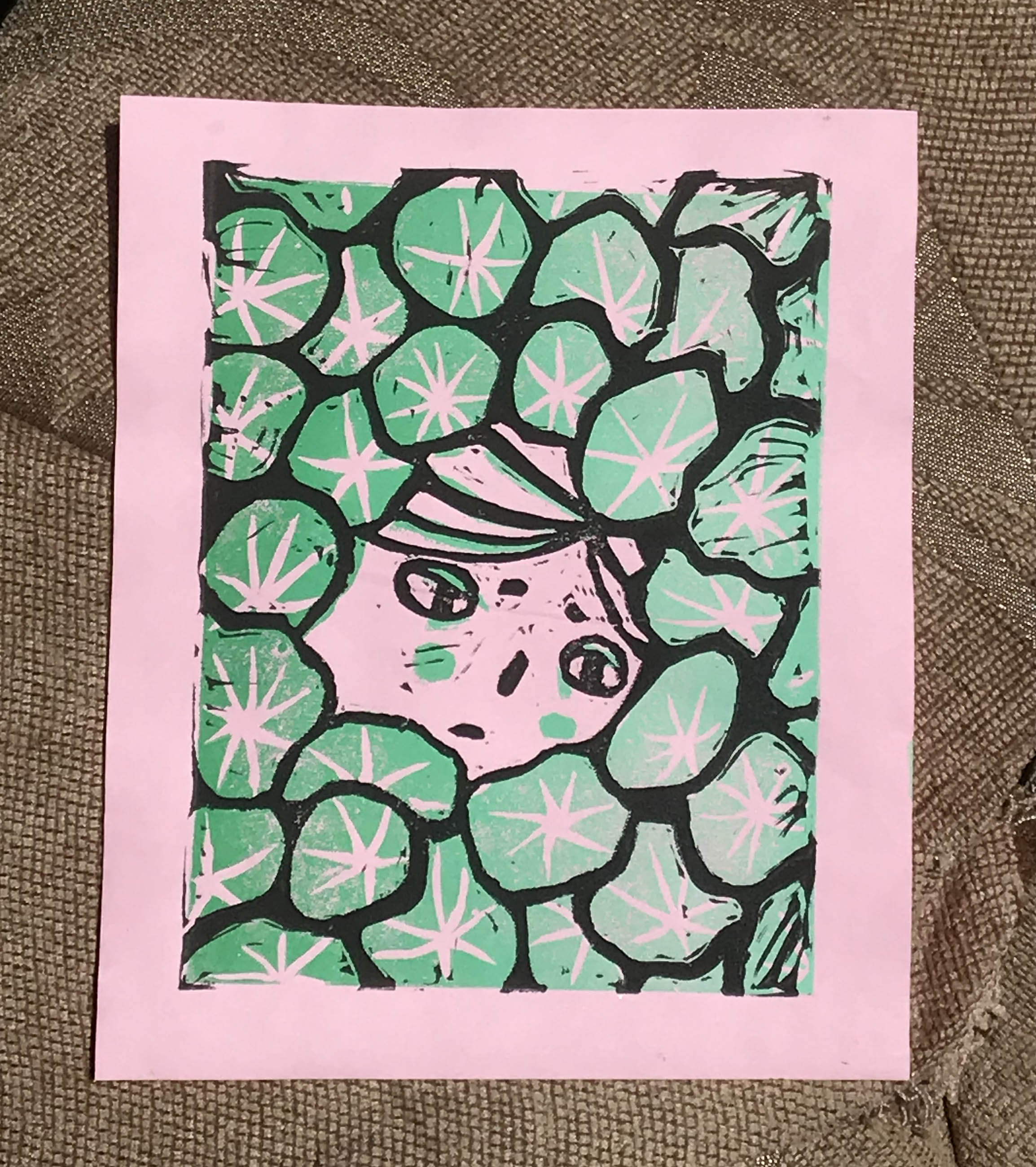 2020
The Anytime Calendar
A calendar designed to be started at any time, any year. Laminated for infinite uses.
Set of 12x 3 color blend screen prints
11"x17"
2020
Mother/Father
Hand printed wallpaper in Pearl Copper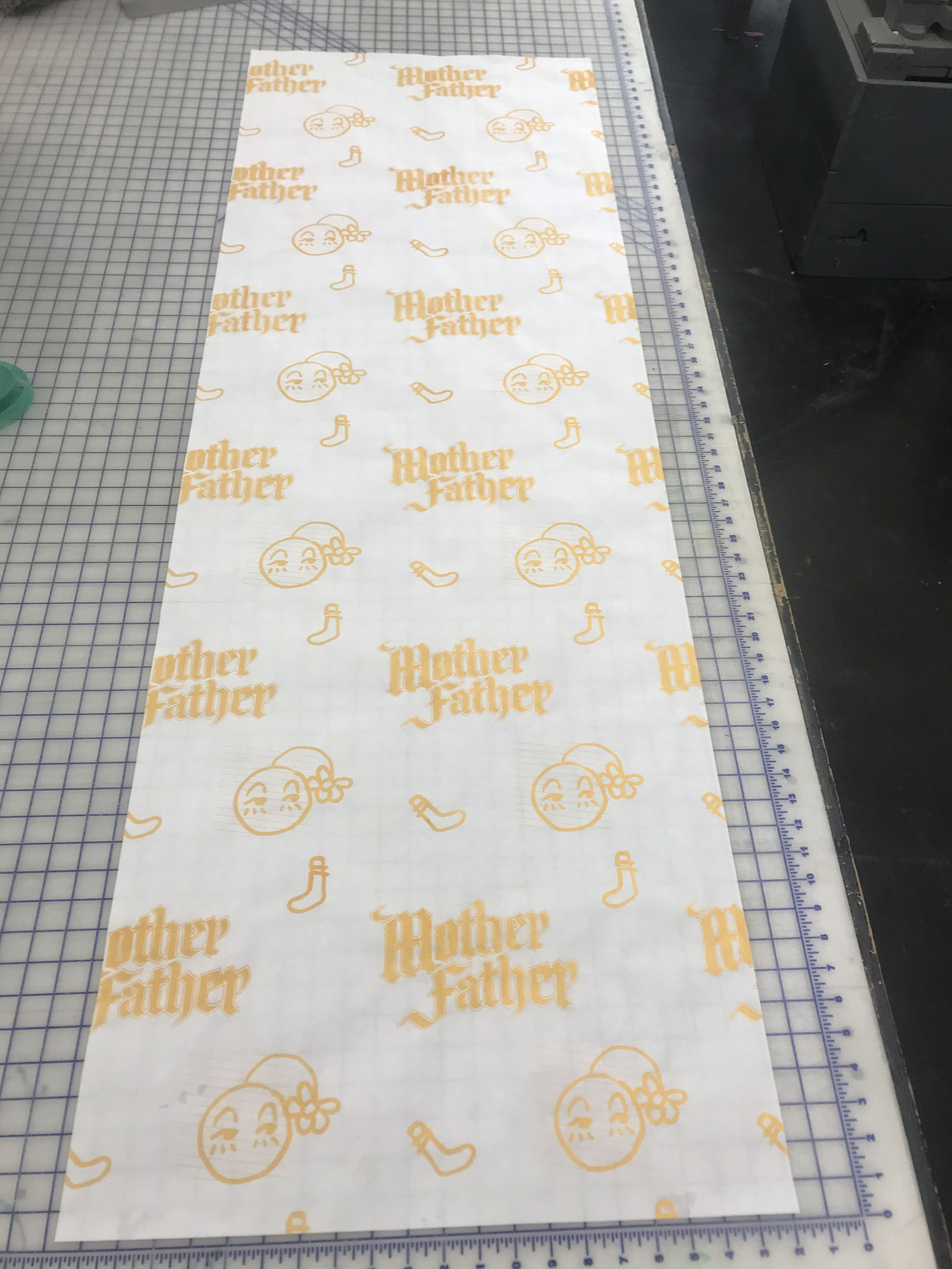 2020
Hot Air
Diptych 2 color screen print
11"x17"
Edition of 30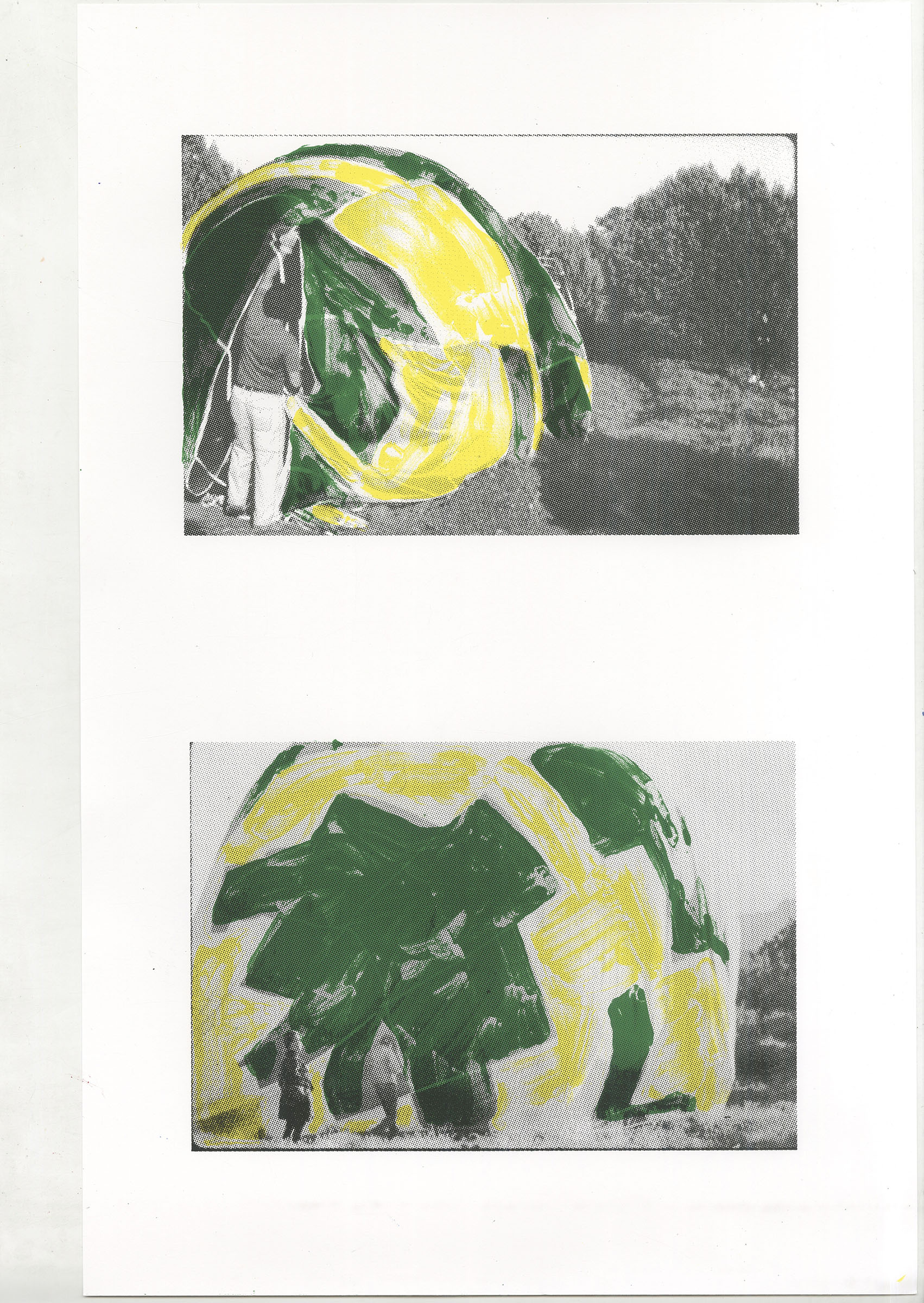 2019
Deal
Diptych 2 color screen print
11"x17"
Edition of 30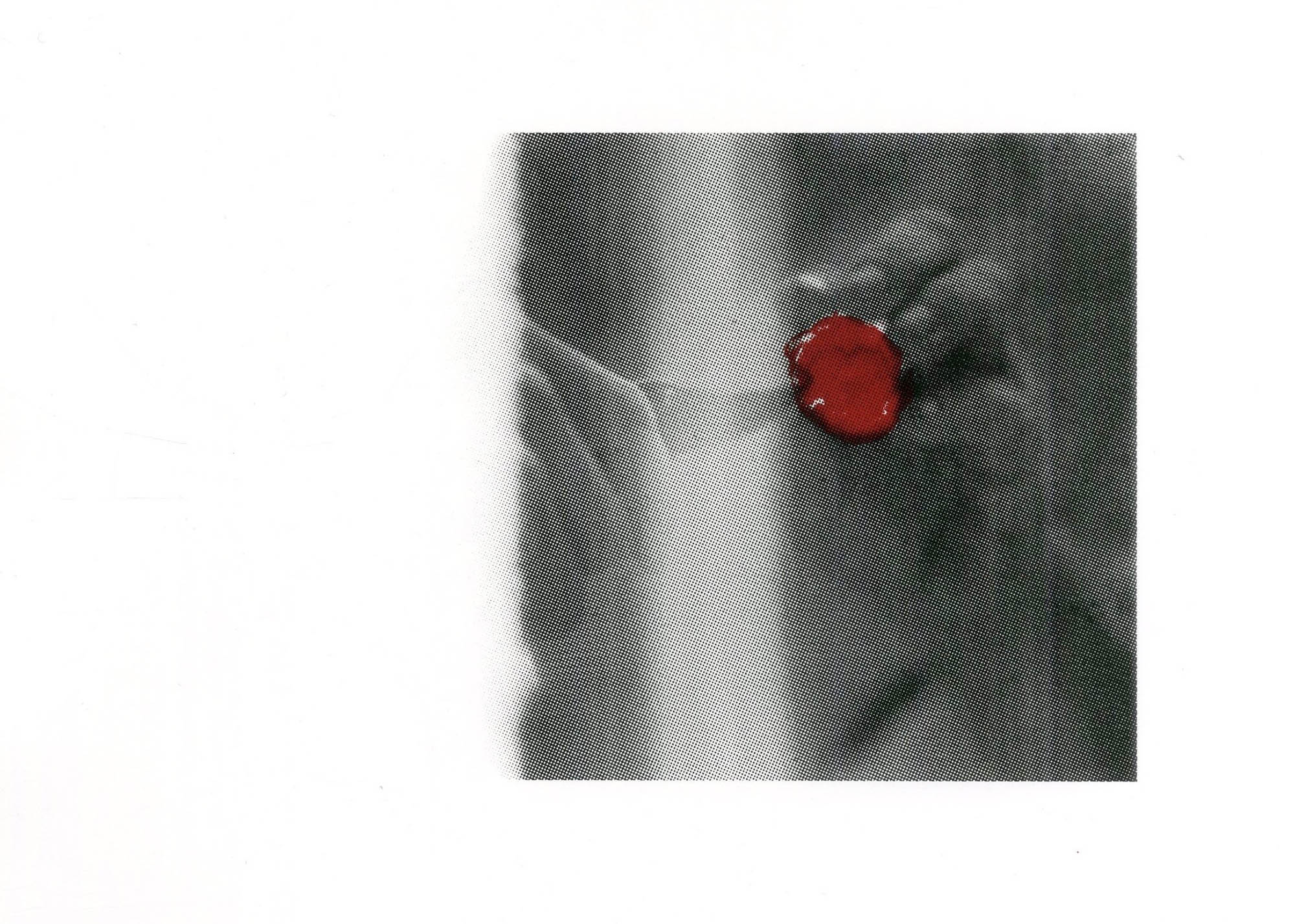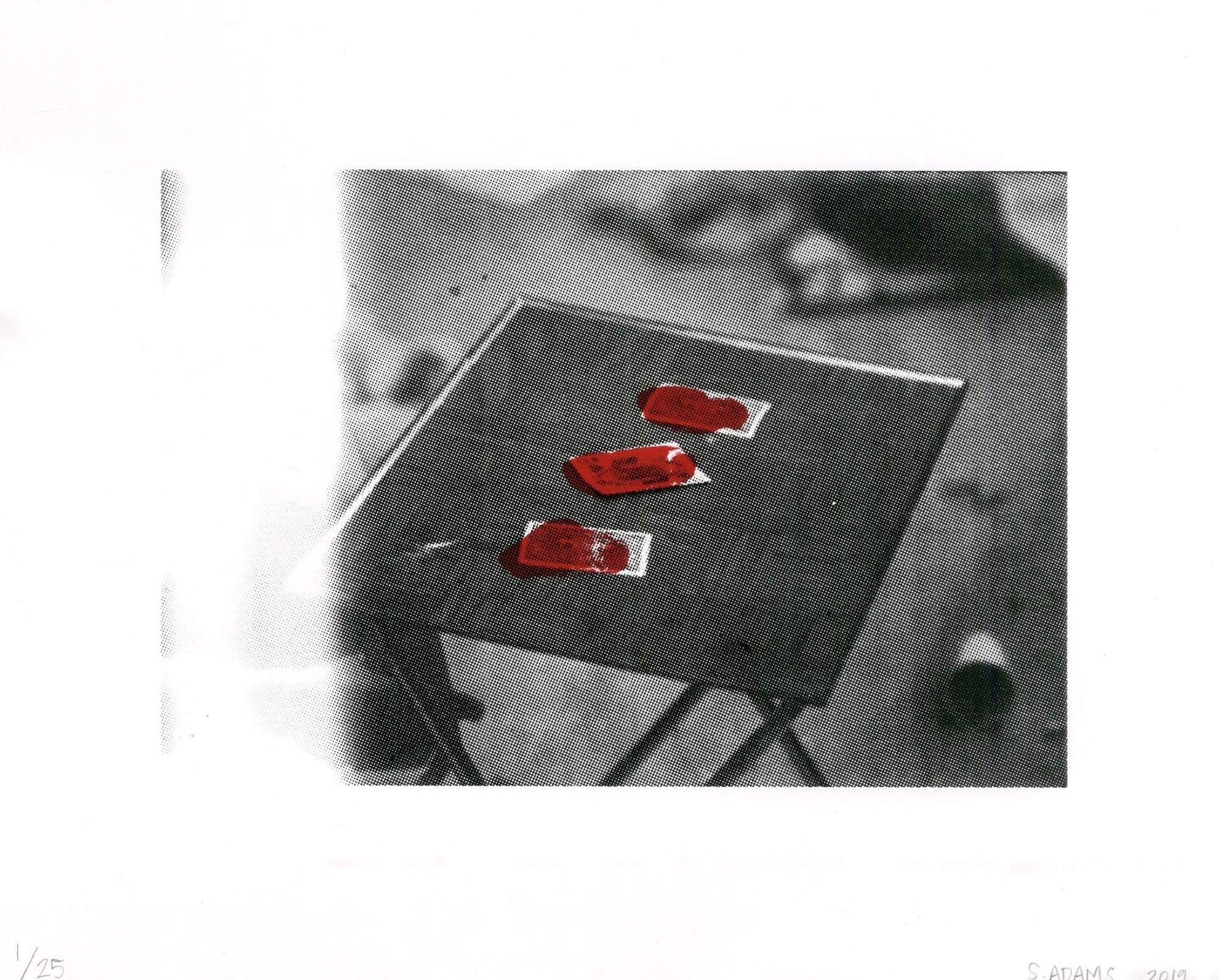 2019
Parked sketchbook with screen printed cover
5"x10"
Edition of 18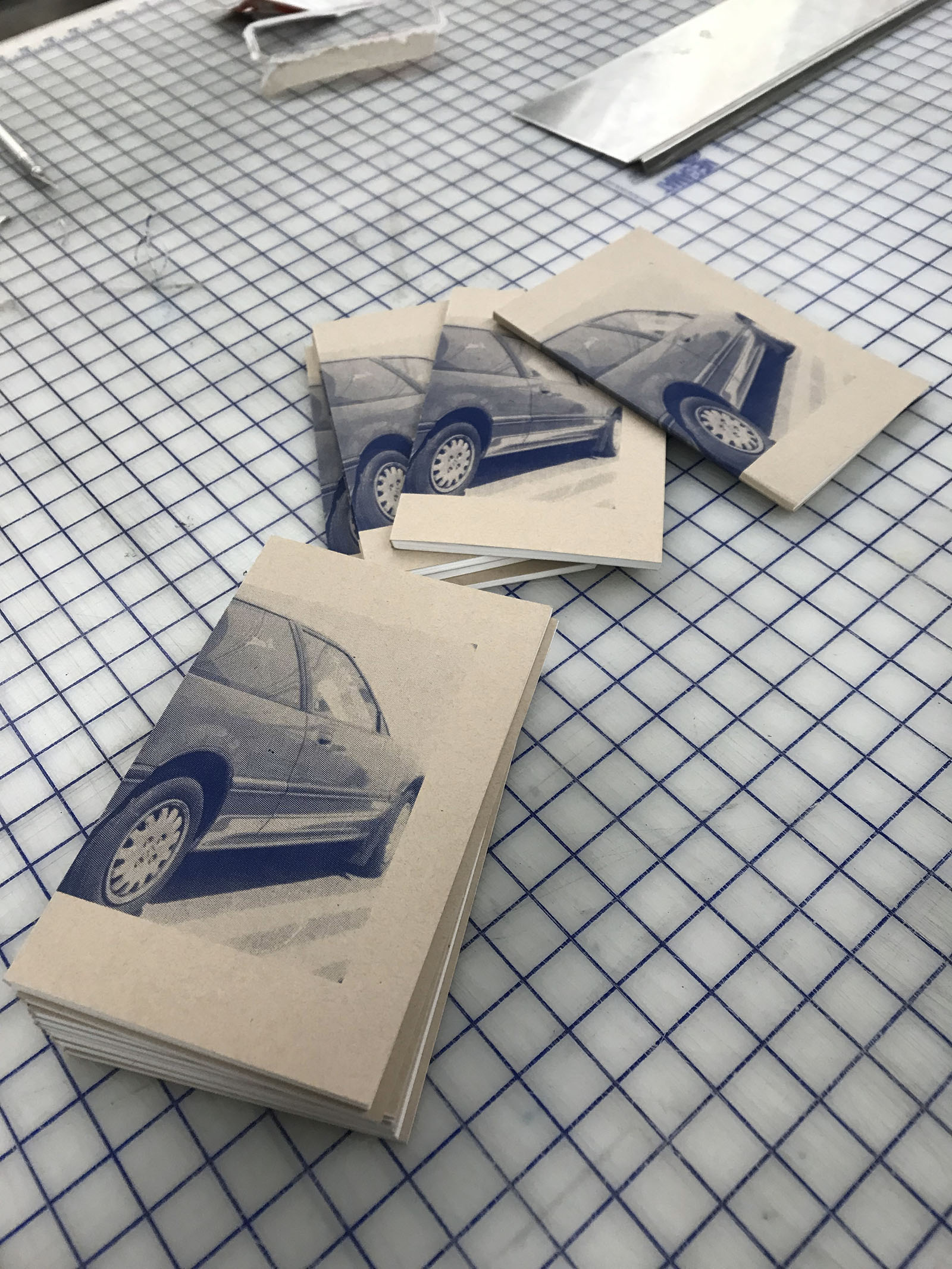 2019
BFA1 Open Studio Poster
3 color blend screen print
11"x17"
Edition of 41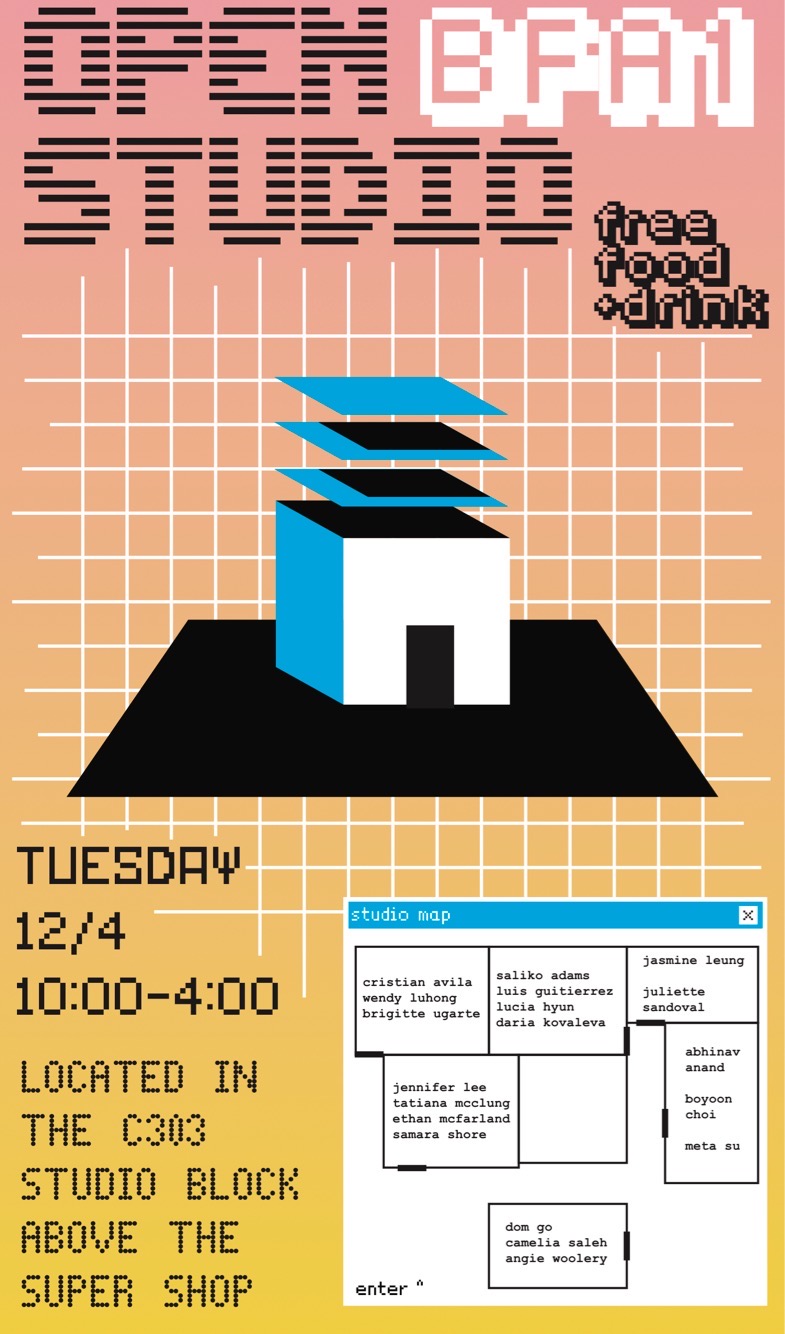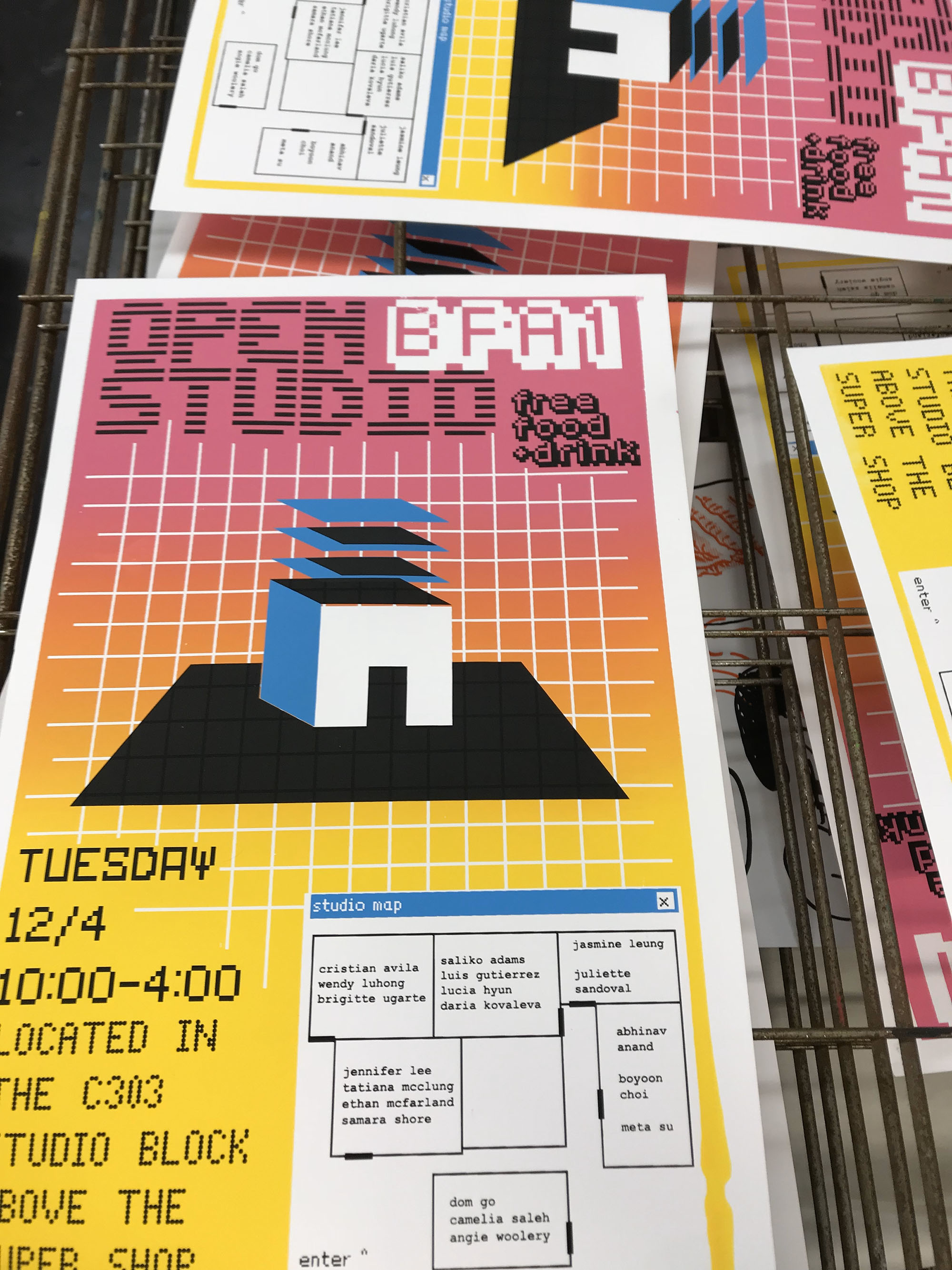 2019
2017-2018 Apparel Collection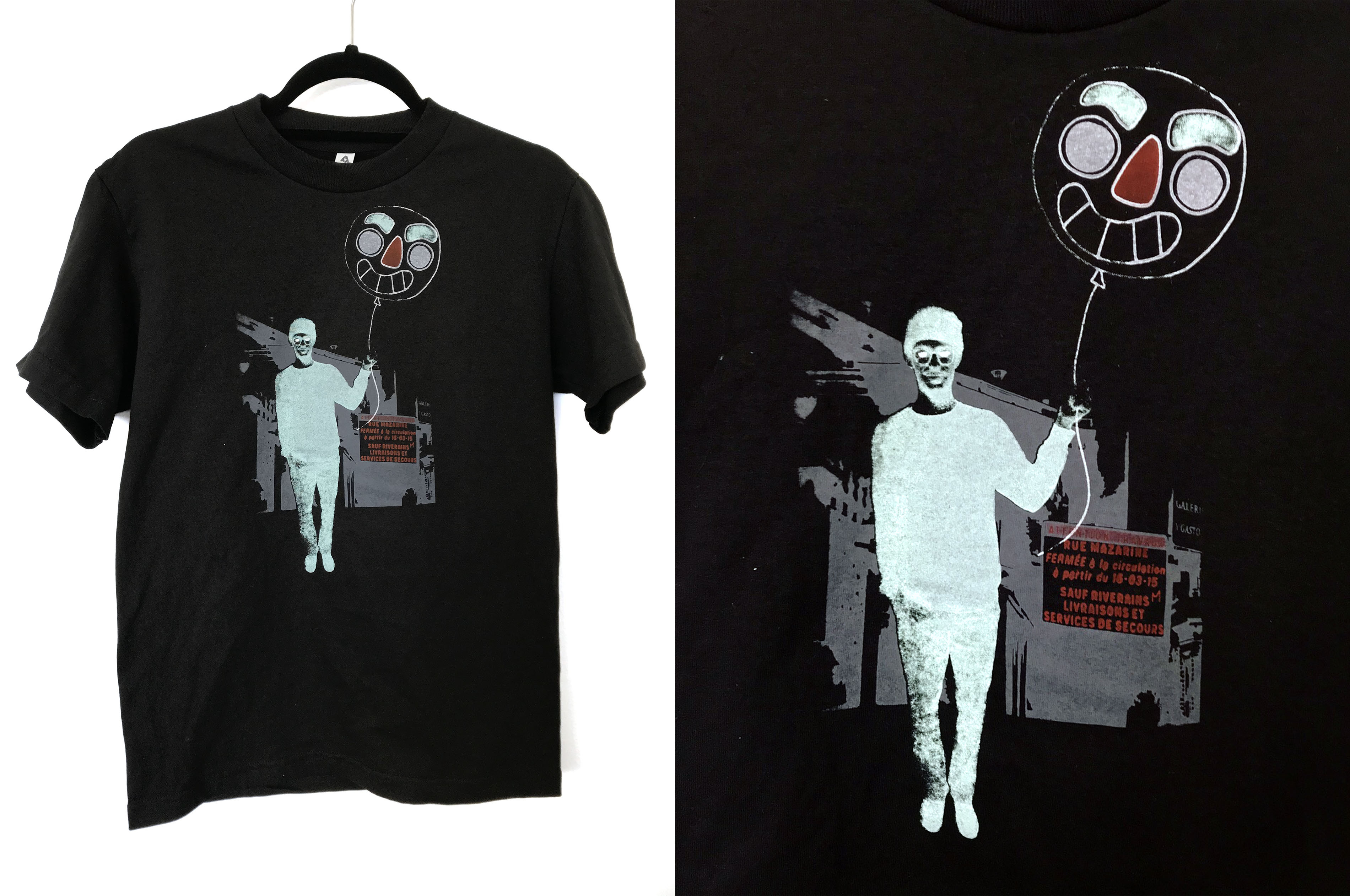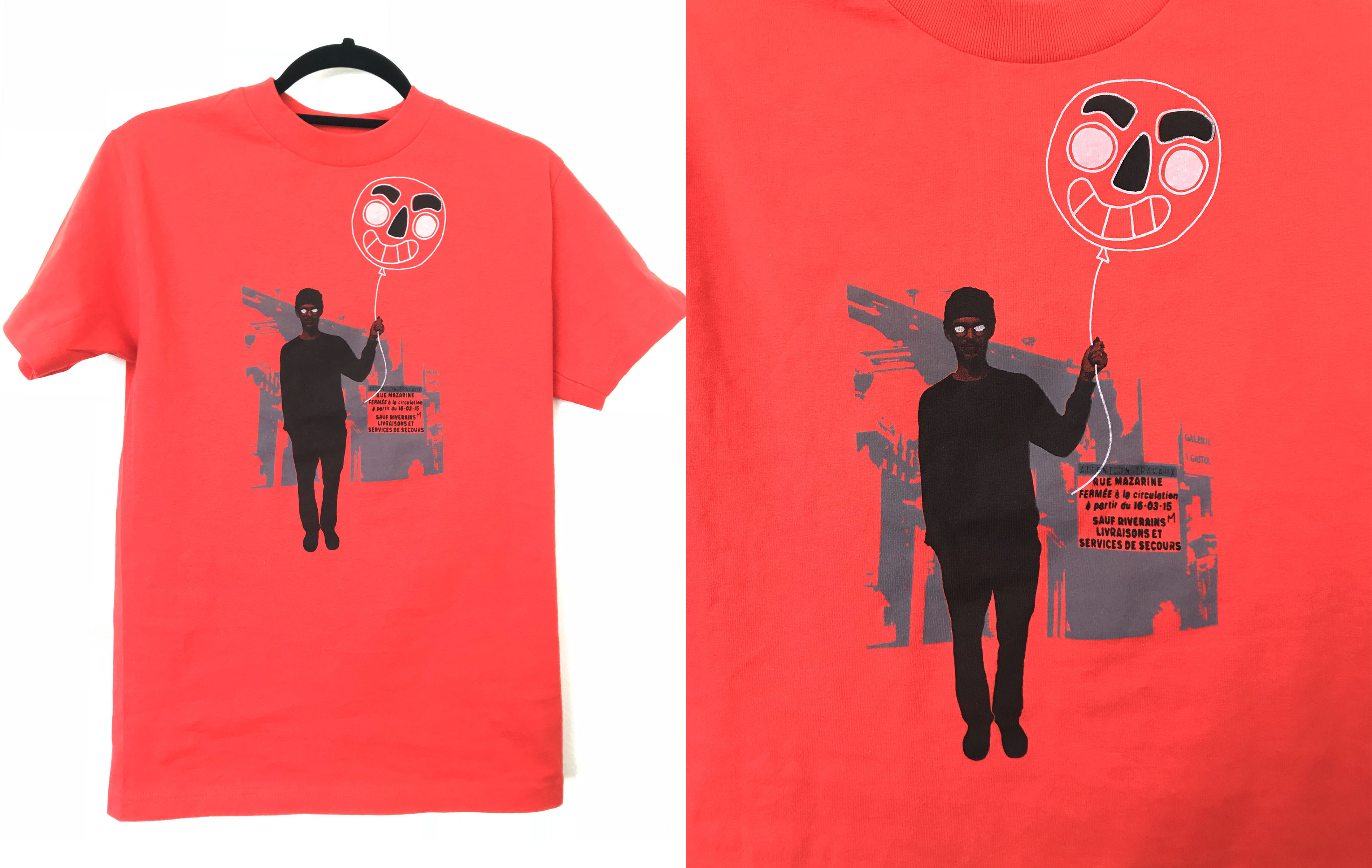 2017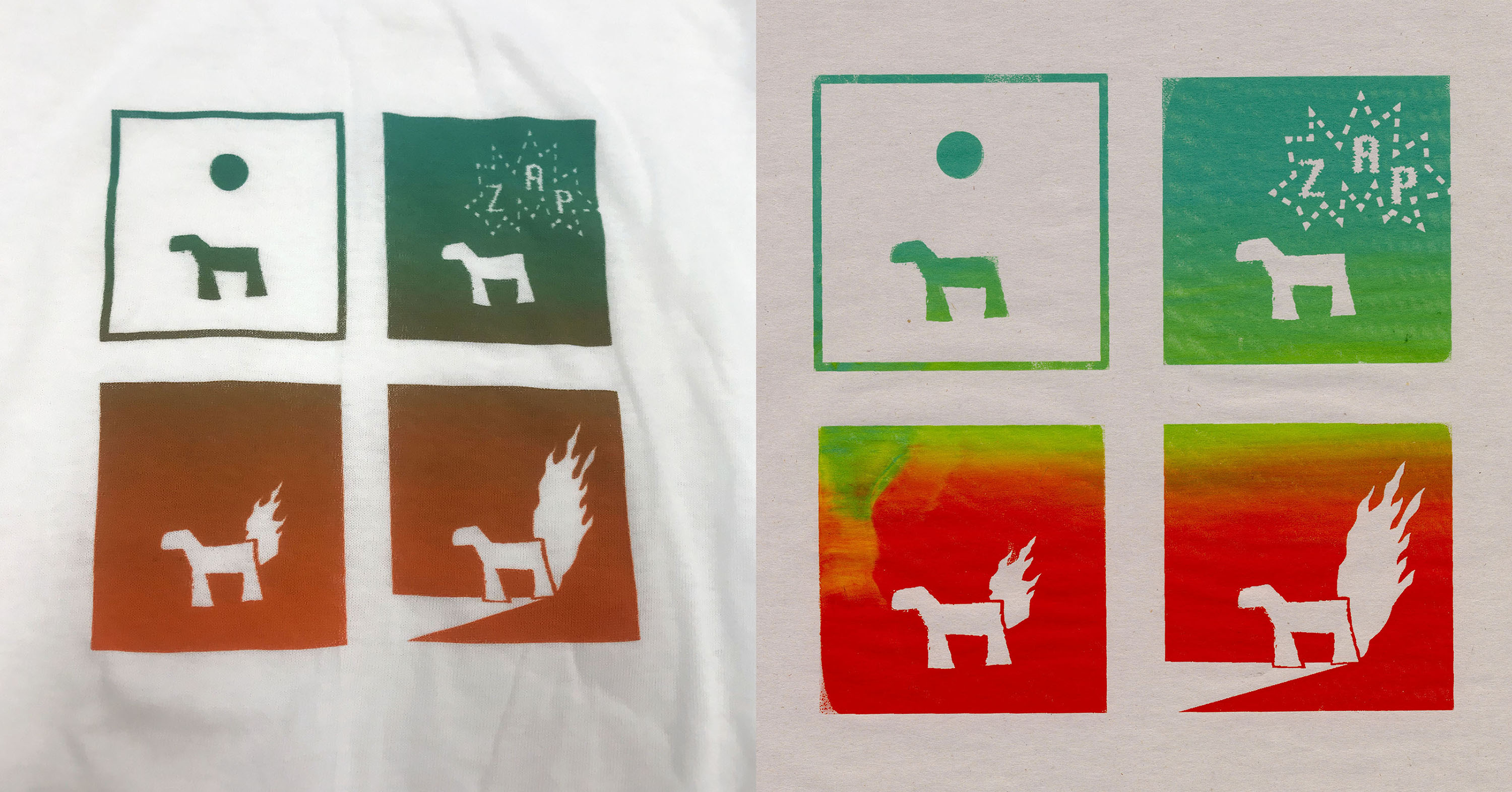 2018